Green Fees
Walk
Weekday Special (Monday – Friday)
$30
Weekend Special (Saturday, Sunday & Holidays)
$34
Nine Hole Weekday
$19
Nine Hole Weekend
$21
Twilight (After 5 p.m.)
$21
Evening (After 6:15 p.m.)
$14

***Senior 18 Hole With 1/2 Cart ( 50 years old Valid Monday-Friday ONLY)

***Any one requesting their own single rider cart                                   

$38

Additional Fee

*Student 18 Hole
$20
*Student 9 Hole
$12
Weekday Rates
$42
Weekend Rates
$46
Golf Cart Rates Per Rider
18 Hole Riding 1/2 Cart (per person)
$18
9 Hole Riding 1/2 Cart (per person)
$11
Pull Cart
$4
18 Hole Club Rental
$15
**Season Cart Permit
$690 Plus Tax
Driving Range – tax included
Small Bag (25 – 30 balls)
$5
Large Bag (50 – 55 balls)
$8
Season Range Pass
$275 Plus Tax
*Student fees valid for those 17 years old and younger. Not Valid before 1:00 PM on Weekends.
*Please Note: A second rider will be required to pay a single rider fee. Two single riders must pair up when requested to do so. The cart must be returned at the Staff's request.
Senior Rate good Monday – Friday ONLY Before 3:00 PM.  Not valid for Tournaments, Holidays Or League Play.
Groups of 2 or 3 are subject to having additional players added to their groups.  You should not count on being able to play alone in groups of 1-3 players.  Should you wish to experience a more exclusive experience, we offer the opportunity for guests to buy their entire tee time out.  Please contact Craig at 651-464-2300 if this is something you would like to do.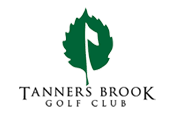 Tanners Brook Golf Course
5810 North 190th Street
Forest Lake, MN 55025