2021 Women's Club Sign-Up Form
Tanners Brook Ladies 9 Hole Golf League plays Tuesday evenings from 5:00-6:00 PM. We are a social league who invite women of all abilities to join us for "fun in the sun".  We offer weekly games that are geared to all levels of play. If you need assistance pairing up with other league members, our Pro Shop personnel will gladly assist you.
The 1st date of league play for the 2021 season is April 27th.  The league will run for 20 weeks.  The league fee for the 2021 season is $70.00, which includes your GHIN fee & Banquet.  Weekly games will be $4.00 per event.
2021 Weekly Game Schedule below:
We hope everyone has fun out on the course this season and enjoys playing these games!
And remember…in this league, the most important thing is "forming friendships" by having fun!!
Game of the Week:
April
27th
Most 3's, 4's, 5's & 6's:

 

The player who has the most 3's, 4's, 5's & 6's on their scorecard WINS!
 May
4th
Gross & Net Skins 

 

11th

Par is your Partner: Net par is the maximum score you can take on a hole.
18th
2 Person Low Net:

 

The players add up both their 9 hole net scores.
25th
One Best ball of Two:

 

Each player plays her own golf ball throughout the round, and on each hole the low score – or "best ball" – of the two serves as the team score.
 June
1st
Mystery Holes:

 

There are 3 "mystery holes" that will be an automatic Par.
8th
Throw out your 2 worst holes:

 

At the end of your round, throw out your 2 worst holes and then add of your score.
15th
3-3-3 Combo:

 

First 3 holes are best ball, next 3 holes are scramble and the last 3 holes are alternate shot.
22nd
2 Person Low Net:

 

Both players add up their 9 hole net score
29th
Gross and Net Skins:
July
6th
Low Gross, Low Net, Low Putts:

 

Best score with and without handicap.  Make sure to keep track of your putts too!!
13th
Best-ball Twosome:

 

Each player plays her own golf ball throughout the round, and on each hole the low score – or "best ball" – of the group serves as the team score.
20th
One Best Ball of Two
27th
Flag Events:

 

Events will be long drive, Long Putt, Closest Chip and more.
 August
3rd
Low Net with a Twist:

 

The players with the lowest gross and net 9 holes but with a twist. After the round, you come back in and pick a number 1-9 and whatever number you pick will not count on your scorecard.
10th
Beat the Pro:

 

Your net score against the Pro's score!!
17th
Bestball Twosome:

 

Each player plays her own golf ball throughout the round, and on each hole the low score – or "best ball" – of the group serves as the team score.

24th

31st

Scramble: Pro Shop Pairings, Appetizers and Drinks after the Round!! 

Club Championship Starts: Play 3 times in the next 3 weeks and take your best 2 scores.

September
7th
Club Championship Round 2:
14th
Club Championship Round 3: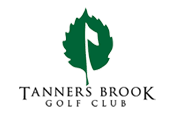 Tanners Brook Golf Course
5810 North 190th Street
Forest Lake, MN 55025