Thursday Night Men's League
Welcome to the 2021 Golf Season, we're looking forward to the Thursday Night League. Once again we're going to play team match play for most of the summer. The first week you will play with your team.  The next 16 weeks you will play match play against another team.  We will run the league just like the past. Division winners and wild cards make the playoffs.
The league will start April 22nd.
The fee to join the league is $85 and must be paid before the 1st league night. Please have one player from your team send in their $85.00 to hold your spot this year along with an appropriate team name. If I don't hear from you by April 1st, I will open up your spot to a new team. Call or e-mail to reserve your team.
If you have any questions or concerns, please contact me at 651-464-2300 or email me at cbrischke@tannersbrook.com.
DOWNLOAD:  2021 Men's Club Sign-Up Form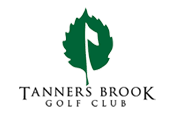 Tanners Brook Golf Course
5810 North 190th Street
Forest Lake, MN 55025