Craig Brischke, PGA Professional
Raised in Madison, Wisconsin, Craig Brischke played competitive golf in high school and college before turning professional in 1987. A former Wisconsin State Amateur Champion, Craig taught at Cherokee Country Club in Madison before moving to St. Paul in 1991.
Since moving to St. Paul, Craig has won numerous tournaments including the 2000 & 2012 Tapemark Charity Pro-Am and the 2019 MN Section Championship in 2018.  Craig has played in 10 PGA National Club Championships and numerous Senior National Championships.  Also, he has been fortunate to qualify for the 2014 US Senior Championship at Oak Tree National and the first 3M OPEN at the TPC in Blaine, MN in 2019.
Craig is a Class A Member of the PGA and is an advocate for teaching each person as an individual and focusing on student needs and preferences.
Green Fees
Walk
Weekday Special (Monday – Friday)
$30
Weekend Special (Saturday, Sunday & Holidays)
$34
Nine Hole Weekday
$19
Nine Hole Weekend
$21
Twilight (After 5 p.m.)
$21
Evening (After 6:15 p.m.)
$14

***Senior 18 Hole With 1/2 Cart ( 50 years old Valid Monday-Friday ONLY)

***Any one requesting their own single rider cart                                   

$38

Additional Fee

*Student 18 Hole
$20
*Student 9 Hole
$12
Weekday Rates
$42
Weekend Rates
$46
Golf Cart Rates Per Rider
18 Hole Riding 1/2 Cart (per person)
$18
9 Hole Riding 1/2 Cart (per person)
$11
Pull Cart
$4
18 Hole Club Rental
$15
**Season Cart Permit
$690 Plus Tax
Driving Range – tax included
Small Bag (25 – 30 balls)
$5
Large Bag (50 – 55 balls)
$8
Season Range Pass
$275 Plus Tax
*Student fees valid for those 17 years old and younger. Not Valid before 1:00 PM on Weekends.
*Please Note: A second rider will be required to pay a single rider fee. Two single riders must pair up when requested to do so. The cart must be returned at the Staff's request.
Senior Rate good Monday – Friday ONLY Before 3:00 PM.  Not valid for Tournaments, Holidays Or League Play.
Groups of 2 or 3 are subject to having additional players added to their groups.  You should not count on being able to play alone in groups of 1-3 players.  Should you wish to experience a more exclusive experience, we offer the opportunity for guests to buy their entire tee time out.  Please contact Craig at 651-464-2300 if this is something you would like to do.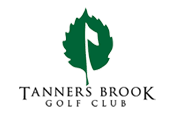 Tanners Brook Golf Course
5810 North 190th Street
Forest Lake, MN 55025