Welcome to Tanners Brook Golf Club, the premiere destination for a round of golf in Forest Lake, Minnesota. Our club is proud of the high quality golf experience found on our grounds, from the atmosphere in the clubhouse to the well-manicured tees and greens spread throughout. Tanners Brook Golf Club is a must-play Minnesota golf course.
The masterful layout combines challenge, beauty and the serenity of the North Woods. Tanners Brook also boasts the convenience and affordable prices of a Metro Area course. Play spans to 6,887 yards for a par of 71. There are five sets of tees to choose from, to accommodate players of all skills and age levels. Our facility includes a natural grass driving, two putting greens, and practice area, a fully-stocked pro shop and a clubhouse with a full-service bar and restaurant.
Tanners Brook Golf Club opened in 2000, featuring 18 scenic holes and a true passion for the game. We hope you enjoy playing our course as much as we'll enjoy hosting you!
TrackMan SIMULATORS are ready to go!!  Call now to book your time!
Contact Craig about our winter league!  League will start on Monday, November 29th and go through Sunday, February 27th.  
HOURS OF OPERATION
Monday thru Thursday – 10:00 AM-8:00 PM
Friday – 10:00 AM – 10:00 PM
Saturday – 8:00 AM – 10:00 PM
Sunday – 8:00 AM – 6:00 PM
Call the Pro Shop to reserve your spot – 651-464-2300
SIMULATOR RATES
Monday – Friday
10:00 AM – 4:00 PM – $35.00 Per Hour
4:00 PM – Close – $45.00 Per Hour
Saturday & Sunday All Day
$45.00 Per Hour
Looking for Employment Opportunities please fill out attachment and send in or email to andreabrischke@gmail.com:
Currently we're looking for Maintenance Staff, Outside Cart & Range Attendants and Inside Restaurant Staff  
Green Fees
Walk
Weekday Special (Monday – Friday)
$30
Weekend Special (Saturday, Sunday & Holidays)
$34
Nine Hole Weekday
$19
Nine Hole Weekend
$21
Twilight (After 5 p.m.)
$21
Evening (After 6:15 p.m.)
$14

***Senior 18 Hole With 1/2 Cart ( 50 years old Valid Monday-Friday ONLY)

***Any one requesting their own single rider cart                                   

$38

Additional Fee

*Student 18 Hole
$20
*Student 9 Hole
$12
Weekday Rates
$42
Weekend Rates
$46
Golf Cart Rates Per Rider
18 Hole Riding 1/2 Cart (per person)
$18
9 Hole Riding 1/2 Cart (per person)
$11
Pull Cart
$4
18 Hole Club Rental
$15
**Season Cart Permit
$690 Plus Tax
Driving Range – tax included
Small Bag (25 – 30 balls)
$5
Large Bag (50 – 55 balls)
$8
Season Range Pass
$275 Plus Tax
*Student fees valid for those 17 years old and younger. Not Valid before 1:00 PM on Weekends.
*Please Note: A second rider will be required to pay a single rider fee. Two single riders must pair up when requested to do so. The cart must be returned at the Staff's request.
Senior Rate good Monday – Friday ONLY Before 3:00 PM.  Not valid for Tournaments, Holidays Or League Play.
Groups of 2 or 3 are subject to having additional players added to their groups.  You should not count on being able to play alone in groups of 1-3 players.  Should you wish to experience a more exclusive experience, we offer the opportunity for guests to buy their entire tee time out.  Please contact Craig at 651-464-2300 if this is something you would like to do.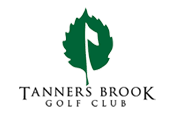 Tanners Brook Golf Course
5810 North 190th Street
Forest Lake, MN 55025