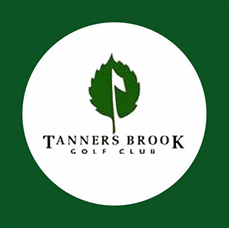 TANNERS BROOK GOLF COURSE COVID-19 GUIDELINES, PRACTICES, AND GOLF COURSE RULES OF PLAY
 Clubhouse Operations – Touch-less Check-in & Service
Practice safe social distancing always before, during and after play.
Pay your green fees by phone at 651-464-2300 Ext. 1 or in the Pro Shop with limited access.  Preferred form of touch-less payment for fees, food, and beverage will be credit or debit card.  Signatures will not be required.
All touchable surfaces are continually being disinfected throughout the day, including golf carts and push carts.
We encourage all golfers to bring their own hand sanitizer and disinfectant.
Unfortunately, because of the number of carts we have compared to the number of players each day we will have a 2 Cart per group policy.  We charge per rider, so if you choose to have your own cart the price will be more.
Upon arrival through departure handle only your own golf bag
Golf Course Rules of Play
All golfers must always remain at least 6 feet apart.  Golfers must not share golf equipment.
Before returning your golf cart, please remove all trash from the golf cart. The golf cart will be sanitized by staff after every use.
Flag-sticks must always stay in the cup.  Do not touch flag-sticks.
All bunker rakes, water coolers, and golf ball washers have been removed from the course.
Intentional and deliberate failure to abide by these rules will be subject to expulsion from the grounds without a refund.
All guidelines and golf course rules of play are subject to change without prior notice.
The safety of our guests and employees is priority number 1.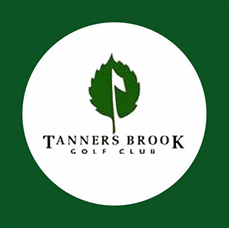 Welcome to Tanners Brook Golf Club, the premiere destination for a round of golf in Forest Lake, Minnesota. Our club is proud of the high quality golf experience found on our grounds, from the atmosphere in the clubhouse to the well-manicured tees and greens spread throughout. Tanners Brook Golf Club is a must-play Minnesota golf course.
The masterful layout combines challenge, beauty and the serenity of the North Woods. Tanners Brook also boasts the convenience and affordable prices of a Metro Area course. Play spans to 6,887 yards for a par of 71. There are five sets of tees to choose from, to accommodate players of all skills and age levels. Our facility includes a natural grass driving, two putting greens, and practice area, a fully-stocked pro shop and a clubhouse with a full-service bar and restaurant.
Tanners Brook Golf Club opened in 2000, featuring 18 scenic holes and a true passion for the game. We hope you enjoy playing our course as much as we'll enjoy hosting you!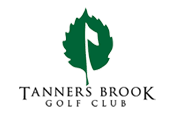 Tanners Brook Golf Course
5810 North 190th Street
Forest Lake, MN 55025