2020 Women's Club Sign-Up Form
Tanners Brook Ladies 18 Hole Golf League plays Tuesday mornings starting at 7:00 AM. We offer weekly games that are geared to all levels of play. If you need assistance pairing up with other league members, our Pro Shop personnel will gladly assist you.
The 1st date of league play for the 2020 season is April 28th. The league will run until September 15th with the Banquet to follow that day.
The Tanners Brook Board Members are:
The league fee for the 2019 season is $75.00, which includes your GHIN fee and the Tanners Cup entry fee. Weekly games will be $4.00 per event. The Greens Fees for 2019 are: $23.00 to walk and $35.00 to ride.
2020 Weekly Game Schedule below:
We hope everyone has fun out on the course this season and enjoys playing these games!
If you have any questions please call Craig or Andrea Brischke at: 651-464-2300 or email Craig at cbrischke@tannersbrook.com
Game of the Week 2020
April
21st
Kick-Off Breakfast at Tanners:

 

8:30 Registration.  Coffee will be available.  Meeting beginning at 9:00 AM.  If you choose to golf after the meeting, please make a tee time after 10:30 AM.  Cancelled
 
28th
League Officially Begins: T & F:  Count only your scores recorded on holes beginning with "T" or "F" Moved to June 9th
 
May
5th
Par is your Partner:

 

Net par is the maximum score you can take on a hole.

Tanners Cup points will start this week!

 
12th
Dot Game:

 

Dots/Points are earned for drives in the fairway, hitting green in regulation and number of putts to hole out.
 
19th
Blind Partner:

 

Play a normal round of golf counting your strokes and hand in your signed score card to the pro shop when you are finished playing. Everyone who plays will be paired with unknown partners that will be disclosed after the event.
 
26th
Gross/Net Skins:

 

The lowest score on a hole without and with handicap. You need to win the hole outright with no ties.
 
 
 
 June
2nd
Throw out your 4 Worst Holes:  At the end of your round, throw out your 4 worst holes & add up your score.
 
9th
T & F:  Count only your scores recorded on holes beginning with "T" or "F"
 
16th
Week #1: Eclectic: This is a two week event, instructions will be given as you begin week #1.
 
23rd
Week #2: Eclectic:

 

This is a two week event, instructions will be given as you begin week #1.
30th
Low Putts: Be sure to mark your putts clearly on the card.
 
 July
7th
Mixed Nassau:

 

3 Games: Low Gross First 9, Low Net Second 9, Low Total
 
14th
Beat the Pro:

 

Your net score against the Pro's Score!! 

 

(If Craig is gone then "Par is Your Partner")
 
21st
Pick 9: 

 

Pick ANY 9 holes, either side.  Total those holes for a score, then double your handicap and add it to the that score.  Low score wins.
 
28th
Specialty Shots: Prizes for the Closest to the line, Closest to the Pin, Closest to the Pin in 2, Closest to Pin on Approach, Longest Putt (front & back) and Longest Drive (front & back). To qualify for this event, you must play during designated league time, as markers will need to be pulled before general public play begins.  
 
August
4th

Club Championship Week #1

: 
 
11th

Club Championship Week #2:

 

(Side Game: Low Putts) 

 

***ANNUAL POOL PARTY FOLLOWING GOLF***
 
18th
Club Championship Week #3: (Side Game: Blind Partner) 

 

***Buy Lunch = FREE DRINK***
 
25th
Blind Partner 2 Person Skins: (Possible rain date for Club Champioship)
 
 
 
 September
1st
Hate 'em:

 

Before teeing off, circle the 3 holes on your scorecard that you hate the most. Record your actual score on each circled hole (for official handicap/league score), but when totaling your score for this week's game, award yourself a "par" on each hole you circled before teeing off – low total score WINS!!
 
8th
Mystery Holes:  There are 6 "Mystery Holes" that will be an automatic par.
 
15th
End of Year Banquet @ Lucky's 13 in Roseville:  No EVENT:  ***Make sure you have your accounts up to date!!!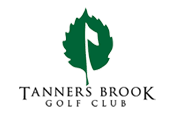 Tanners Brook Golf Course
5810 North 190th Street
Forest Lake, MN 55025