Friday 9 Hole Couples League
Tanners Brook 9 Hole Couples Golf League will play Friday evenings from 4:00-6:00 PM.
We offer weekly games that are geared to all levels of play.
The 1st date of league play for the 2021 season is May 14th.
The league will run throughout the summer
We will have a Couples Greens Fee Special of $45.00 for 9 Hole greens fees, cart plus weekly game.
 
2021 Weekly Game Schedule below:
We hope everyone has fun out on the course this season and enjoys playing these games!
Game of the Week
May 
14th
Net Scores:

 

Odd/Even (One player uses the odd holes and the other the even holes)
28th
1 Best Ball of 2
June
4th
Switch: (You and Partner tee off and then play your partners tee ball)
11th
Do Overs:

 

Take your handicap in do overs
18th
Alternate Shot
 25th
 2 Person Scramble:

 

(Must use each drive 3 times)
July
9th
1 Best Ball of 2
16th
Low Net Men/Low Net Women 
 23rd
 Switch:

 

(You and Partner tee off and then play your partners tee ball)
August
6th
Net Scores:

 

Odd/Even

 

(One player uses the odd holes and the other the even holes).
13th
Two Player Low Net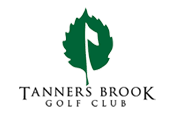 Tanners Brook Golf Course
5810 North 190th Street
Forest Lake, MN 55025